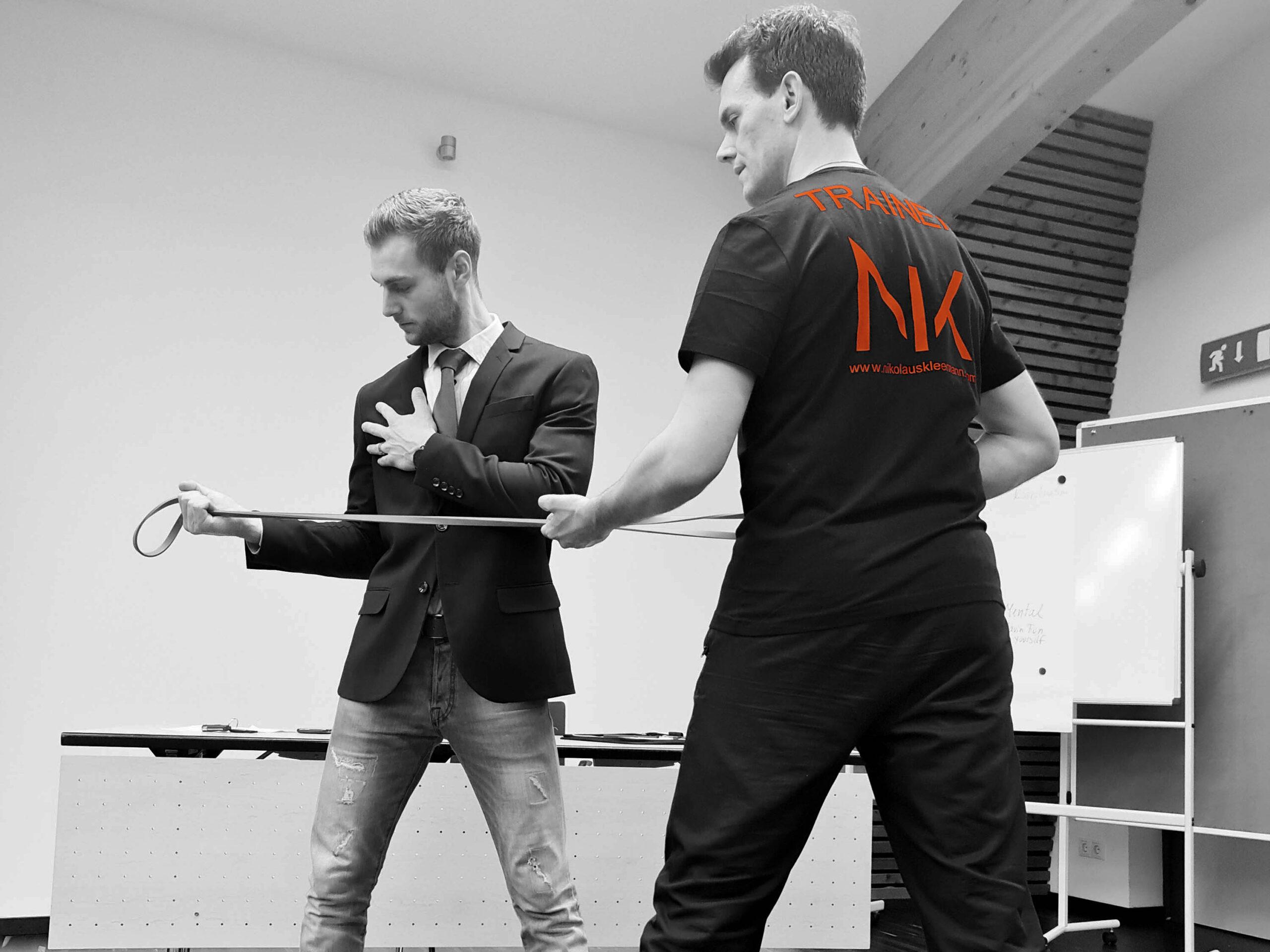 MANAGEMENTFITNESS
READY TO WORK
Sport training for managers
SPORT CONSULTATION AND MENTORING AT THE "PULSE OF SCIENCE"
We always work at the current level of scientific knowledge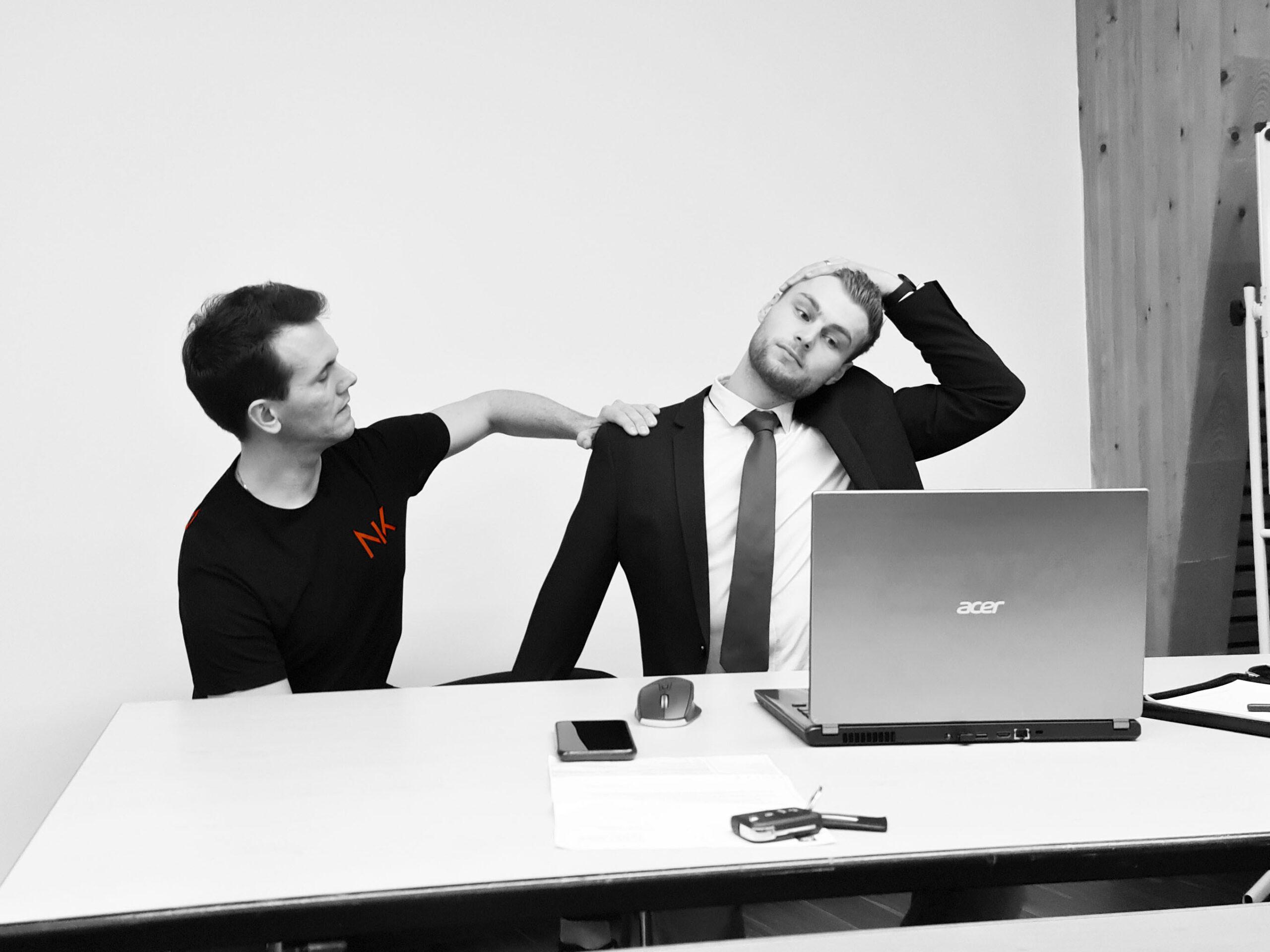 WHY MANAGEMENTFITNESS?
Management tasks often are sedentary activities. Meetings, calls, office work – all those to do's offer few physical balance. This leads to overload of certain joints, especially to spinal disc problems, back- and head aches, shoulder- and neck tension as well as migraine.
WHAT MANAGEMENTFITNESS PRODUCES:
With improving the well-being, the mental and physical balance we work pre-emptively on less injuries and sick leave. At the same time you are more productive and able to perform better in your job.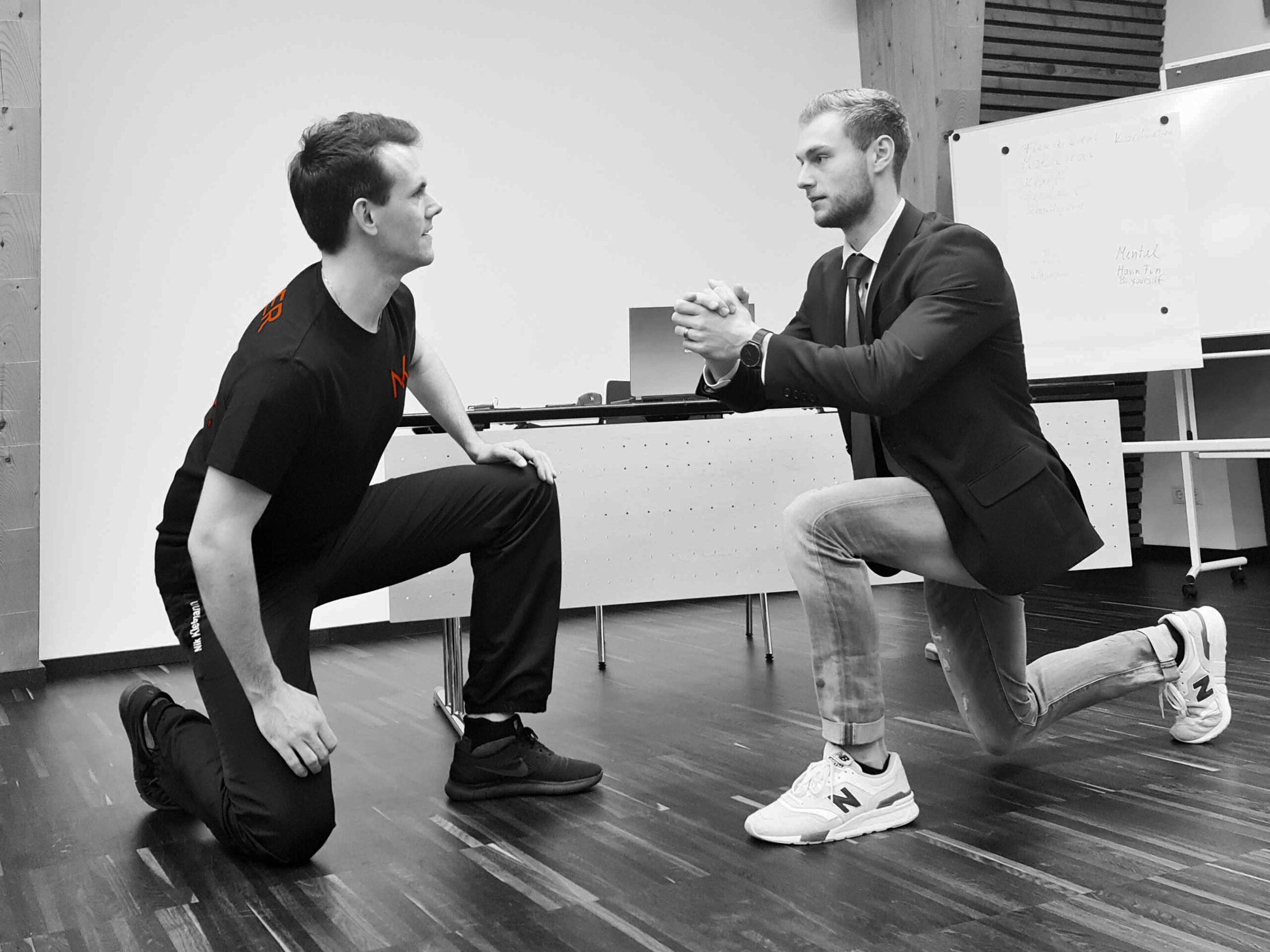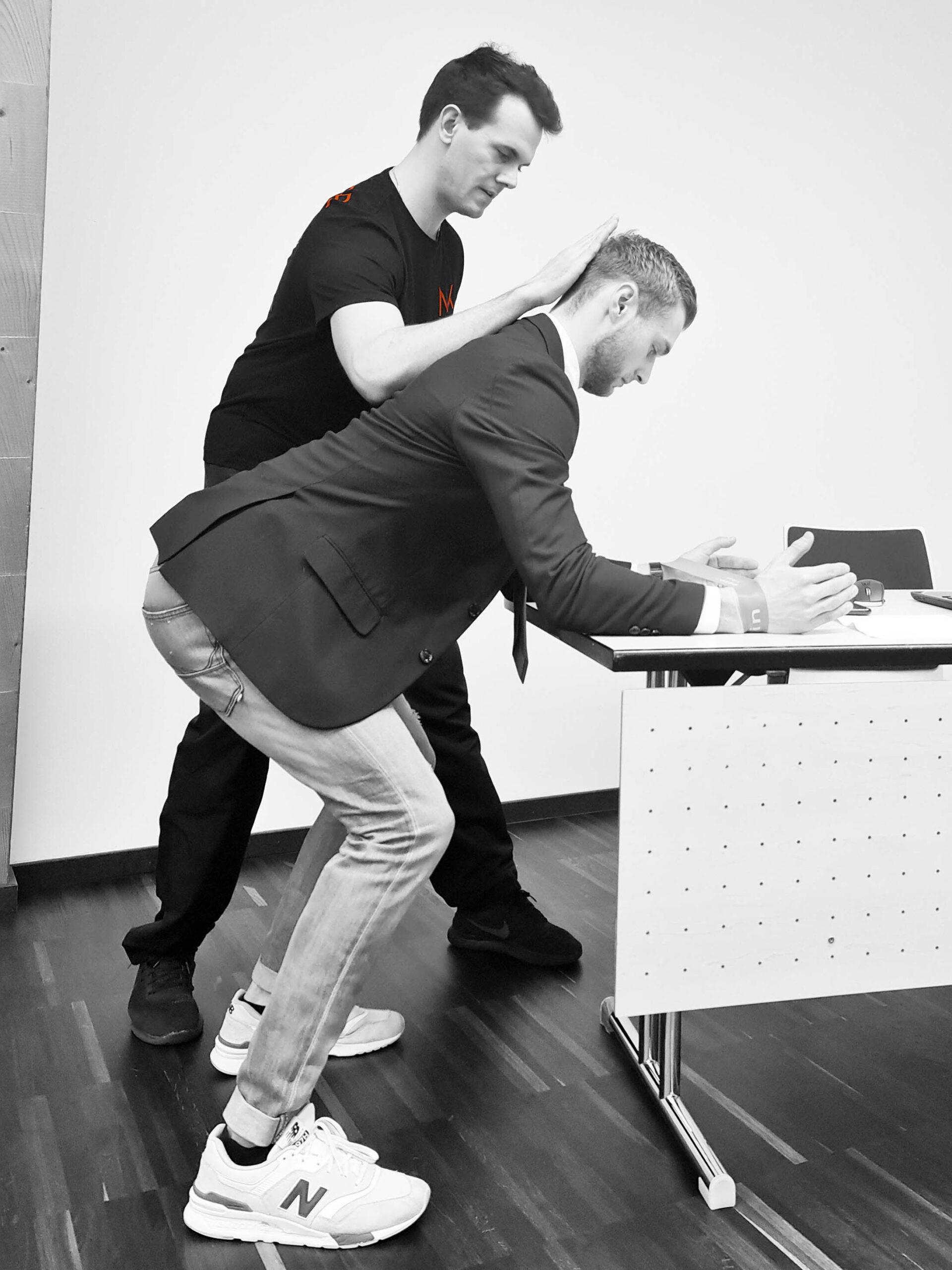 WHAT DOES MANAGEMENTFITNESS CONTAIN?
The holistic training supports your mental and physical health. We take a look at your sedentary position, which is a central component of a healthy work life. We work on short training sessions, which can be done between meetings and long sitting periods. Additionally if wanted we create an individual training program, which can be performed on your own or under supervision.
Your possibilities:
Individual training program for you and your personnel
Live online training
Live offline training at your office or in our studio
READY TO TALK
We are ready to consult you in a free of charge talk session.