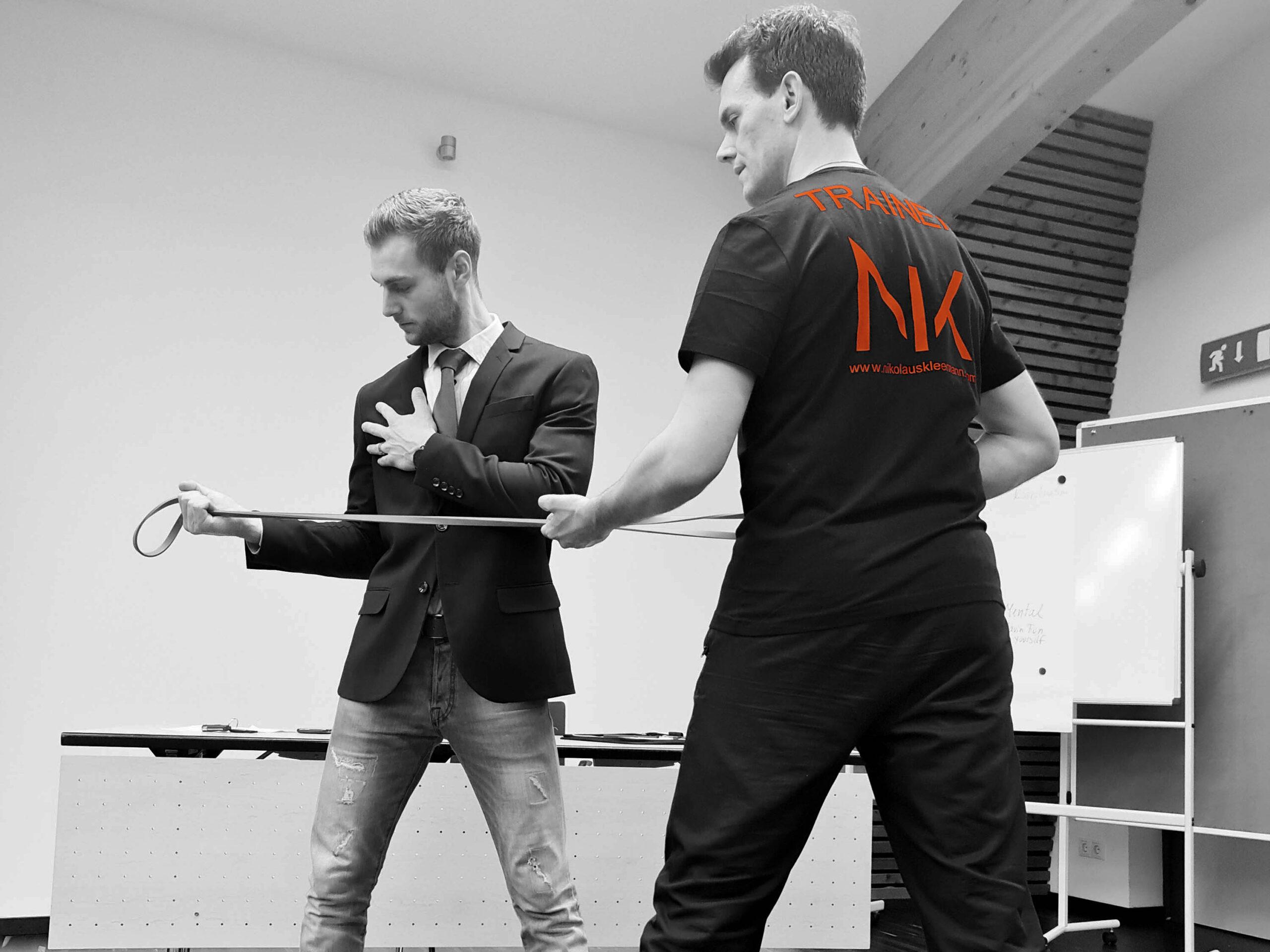 MANAGEMENTFITNESS
READY TO WORK
Sportliches Training für Führungskräfte
SPORTLICHE BERATUNG UND BETREUUNG AM PULS DER WISSENSCHAFT
Wir arbeiten immer nach den aktuellen wissenschaftlichen Erkenntnissen.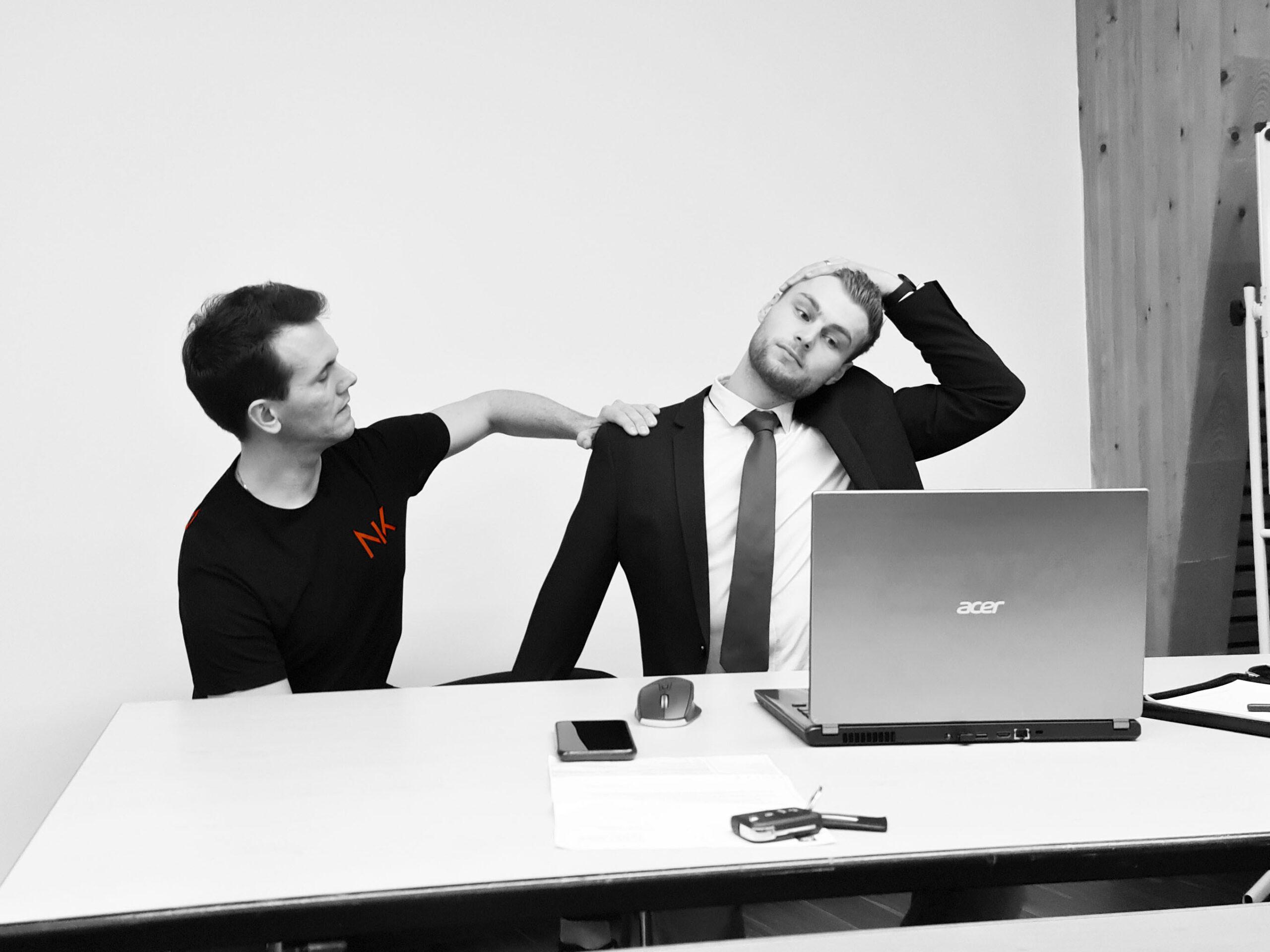 WESHALB MANAGEMENTFITNESS?
Managementaufgaben sind oft sitzende Tätigkeiten. Meetings, Calls, Büroarbeit – all diese To Dos bieten zu wenig körperlichen Ausgleich. Das wiederum führt zu einer Überlastung einzelner Gelenke, insbesondere aber zu Bandscheiben-Problemen, Rücken- und Kopfschmerzen, Schulter- und Nackenverspannungen sowie Migräne.
WAS BEWIRKT MANAGEMENTFITNESS:
Durch die Steigerung des Wohlbefindens und der mentalen sowie körperlichen Ausgeglichenheit arbeiten wir präventiv für weniger Verletzungen und krankheitsbedingte Ausfälle. Gleichzeitig bist du leistungsfähiger und können in deinem Job top performen.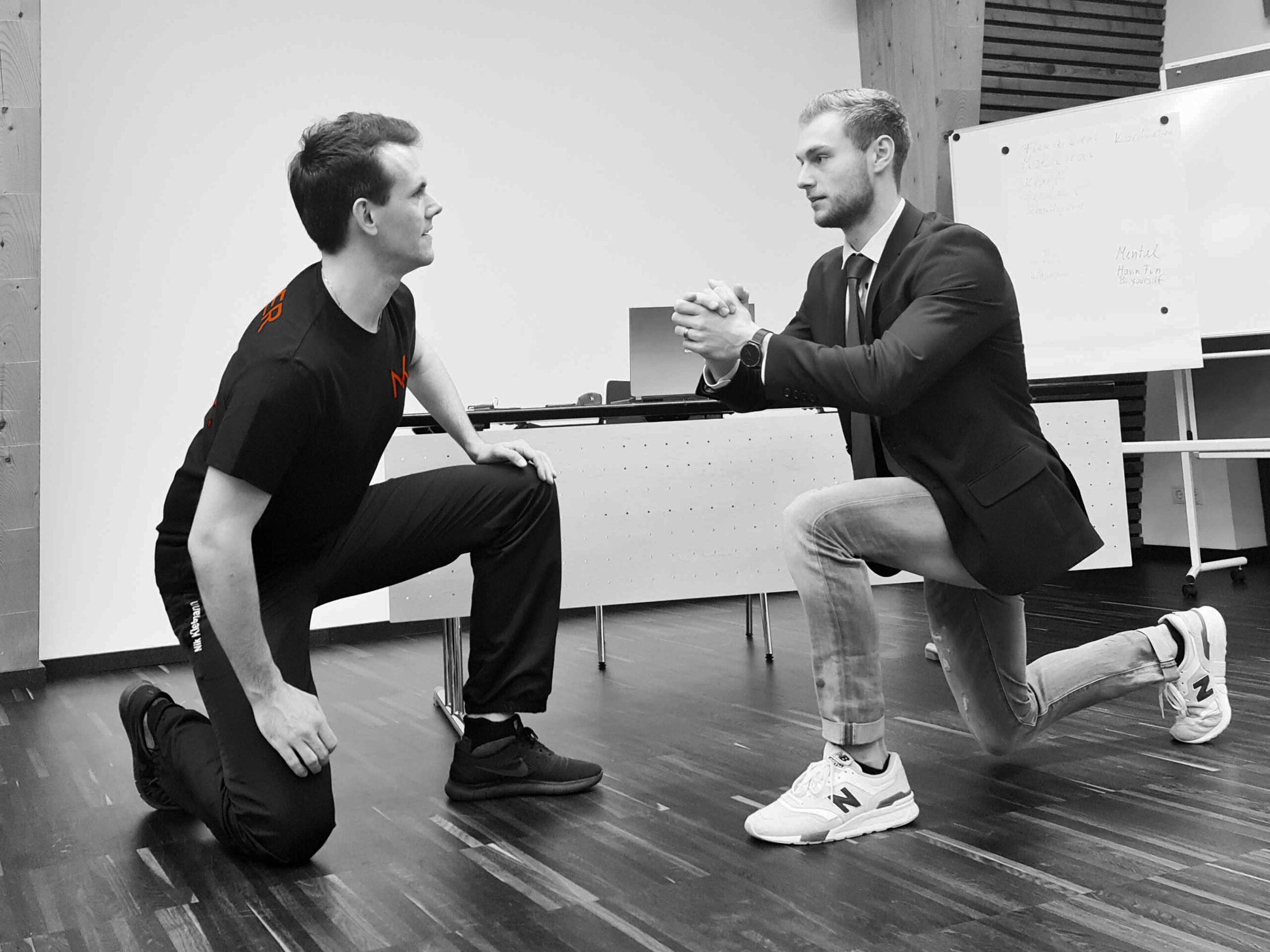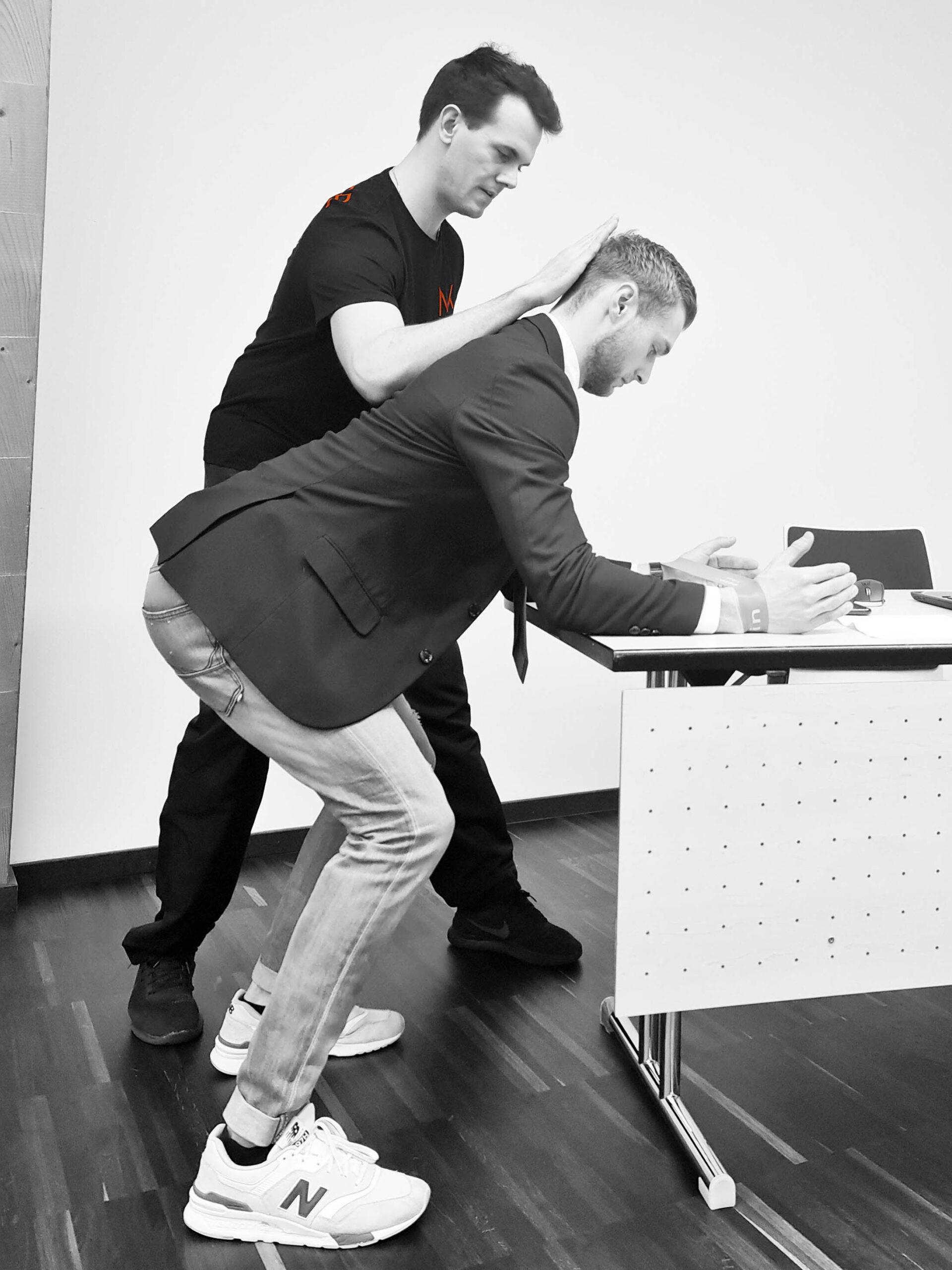 WAS BEINHALTET MANAGEMENTFITNESS?
Das ganzheitliche Training unterstützt die mentale und körperliche Gesundheit. Wir sehen uns zunächst die richtige Sitzposition an, denn das ist zentraler Bestandteil eines gesunden Arbeitsalltags. Dann erarbeiten wir kurze Trainingseinheiten, die zwischen Meetings und längerem Sitzen gemacht werden. Zusätzlich wird auf Wunsch ein individuell abgestimmtes Trainingsprogramm erarbeitet, welches selbständig oder unter Anleitung durchgeführt werden kann.
Deine Möglichkeiten
Individualisiertes Trainingsprogramm für dich und deine Mitarbeiter:innen
Live Online Training
Live Offline Training in deinem Büro oder bei uns im Studio
READY TO TALK
We are ready to consult you in a free of charge talk session.